Recomanació Setmanal_20set12
La cita del Centremàtic, el heavy metal de Crystal Viper, la reaparició de Sexy Sadie, el rockabilly de Black Cats i AD&V's, el Canpuc Festival i l'Atomic Festival, posaran música aquest final de setmana.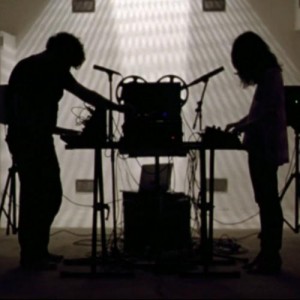 Després de la salvada cita del Centremàtic, amb les actuacions de Dummyheads, Jansky i Pegasvs al Passeig des Born avui dijous, els amants dels concerts de Mallorca podrem continuar amb més música en directe en els propers dies.
Amb motiu de la presentació de la nova generació classe A de la Mercedes Benz, Sexy Sadie s'han tornat ajuntar per a fer una única actuació, si no es tornen reunir en el futur. Serà el divendres al Concessionari Autovidal del Pol. Son Castelló de Palma. Per a poder-hi assistir has de sol·licitar invitació mitjançant el següent formulari: http://algoestapasandoenautovidal.com/
El mateix dia hi ha varis concerts a la Part Forana: els grups de rockabilly més actius avui en dia a l'illa, Black Cats i Awesome Dawson & The Volcanoes actuaran a Porto Petro i Cala d'Or respectivament; i el heavy metal dels polonesos Crystal Viper, amb la reconeguda vocalista Marta Gabriel, donaran canya al Witches Open Air, junt amb Breathless (trash metal), Trallery (tribut Metallica) i School of Rock (versions clàssics).
Més festivals per al dissabte: Canpuc Festival, amb The Frank Zagnotti, The Redsuns, Platovacío, Sin Sync Live i La Pequeña Orquesta Republicana (versió en format petit de LGOR), a Sa Possessió de Son Rossinyol; i, al Teatre de Lloseta, l'anomenat Atomic Festival, que comptarà amb Invasores de Marte, Fura, Delikatessen, Mostros (que després d'aquest concert faran un descans enfora dels escenaris) i Prosthetics.
Al Calendari de Concerts pots veure els horaris i preus dels concerts comentats. També veuràs els interessants concerts que ens esperen per a les properes setmanes, com el de The Dream Syndicate, del qual Anem de Concerts sorteja entrades.
A passar gust dels concerts i… amb salut!
| | | | |
| --- | --- | --- | --- |
| Data | Artista, banda | Més dades | Lloc celebració |
| 20-sep-12 | Centremàtic 2012 | amb Pegasvs, Dummygeads i Jansky | Passeig des Born, Palma |
| 21-sep-12 | Witches Open Air | Crystal Viper, Breathless, Trallery i Scool of Rock | Sa Factoria de So, Santa Maria |
| 21-sep-12 | Sexy Sadie | | Concessionari Autovidal, Pol. Son Castelló, Palma |
| 21-sep-12 | Black Cats | | Sea Soul Cala Barca, Platja Sa Barca Trencada, Porto Petro |
| 21-sep-12 | Awesome Dawson & The Volcanoes | | Dugans Irish Bar, Cala d'Or |
| 22-sep-12 | Canpuc Festival | amb La Pequeña Orquesta Republicana, The Redsuns, Platovacío, The Frank Zagnotti, Sin Sync Live | Sa Possessió, Palma |
| 22-sep-12 | Atomic Festival | Prosthetics, Mostros, Delikatessen, Fura, Invasores de Marte | Teatre de Lloseta |
| 22-sep-12 | Black Cats | | Plaça de Sa Font de Santa Margalida |
| 25-sep-12 | Beat-Less | | Harry's Mallorca, Portals |